Windhorse News and Events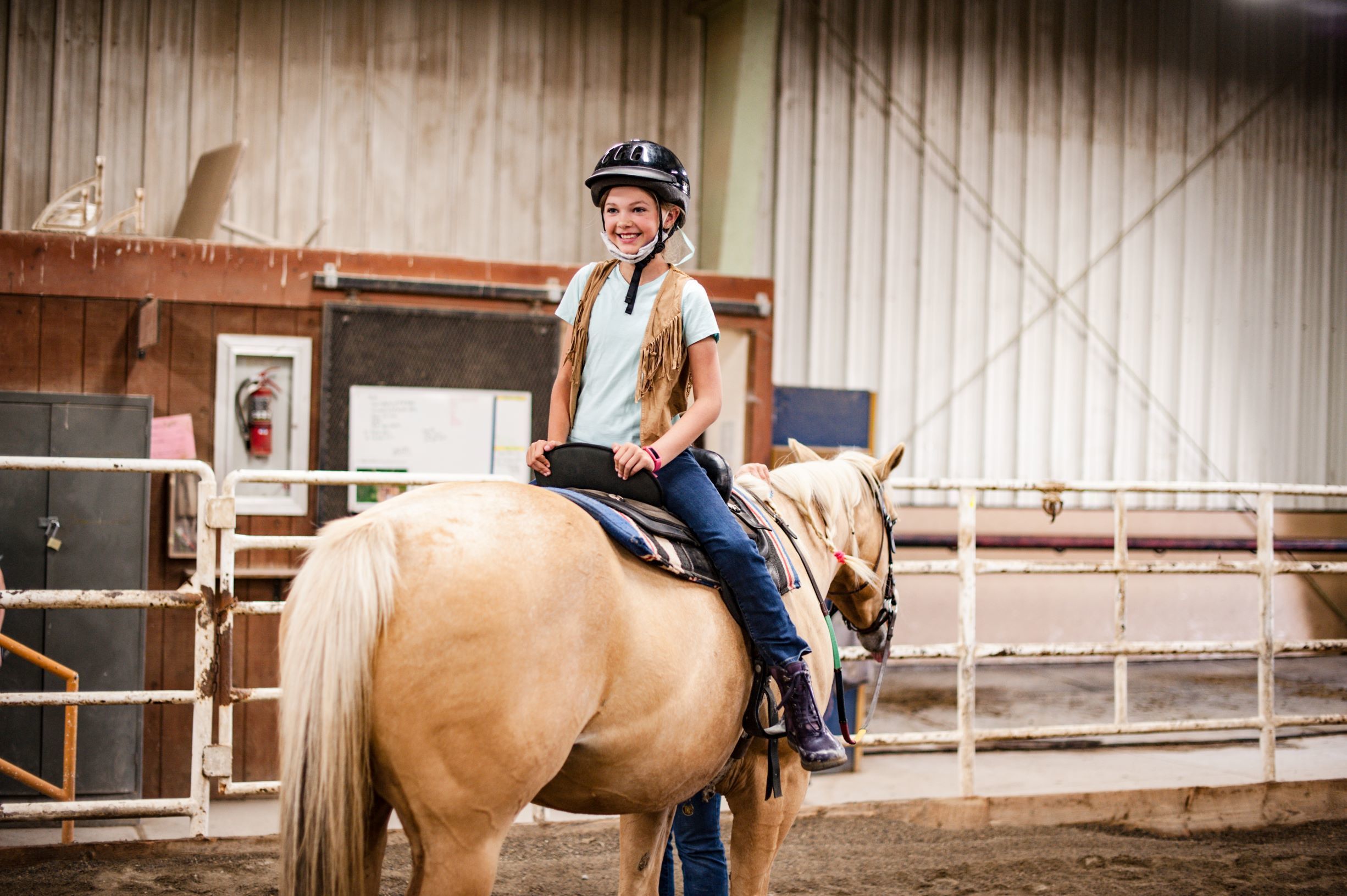 In each Windhorse class level, we teach a different social/emotional skill. We start with leadership, because it's a foundational skill in working with horses, and we continue with partnership, responsibility, trust and empathy. This year, when we started our classes a few months late in early June, we decided to discuss resilience. It was a teaching moment.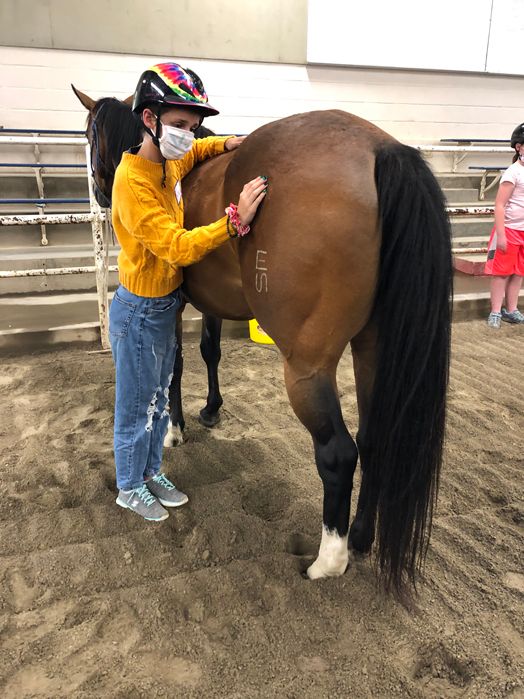 To help alleviate some of the stress and anxiety brought on by the Covid-19 pandemic, Windhorse began offering a class this summer for middle and high school youth with anxiety. The class included interactions with horses and taught strategies for coping with anxiety, including breathing techniques, meditation and journaling. The goal was for these youth to find relief from their anxiety through mutual understanding, support from peers and mentors, being in the presence of and learning how to work with our gentle horses, and learning skills they can use to alleviate their anxiety outside of the Windhorse setting.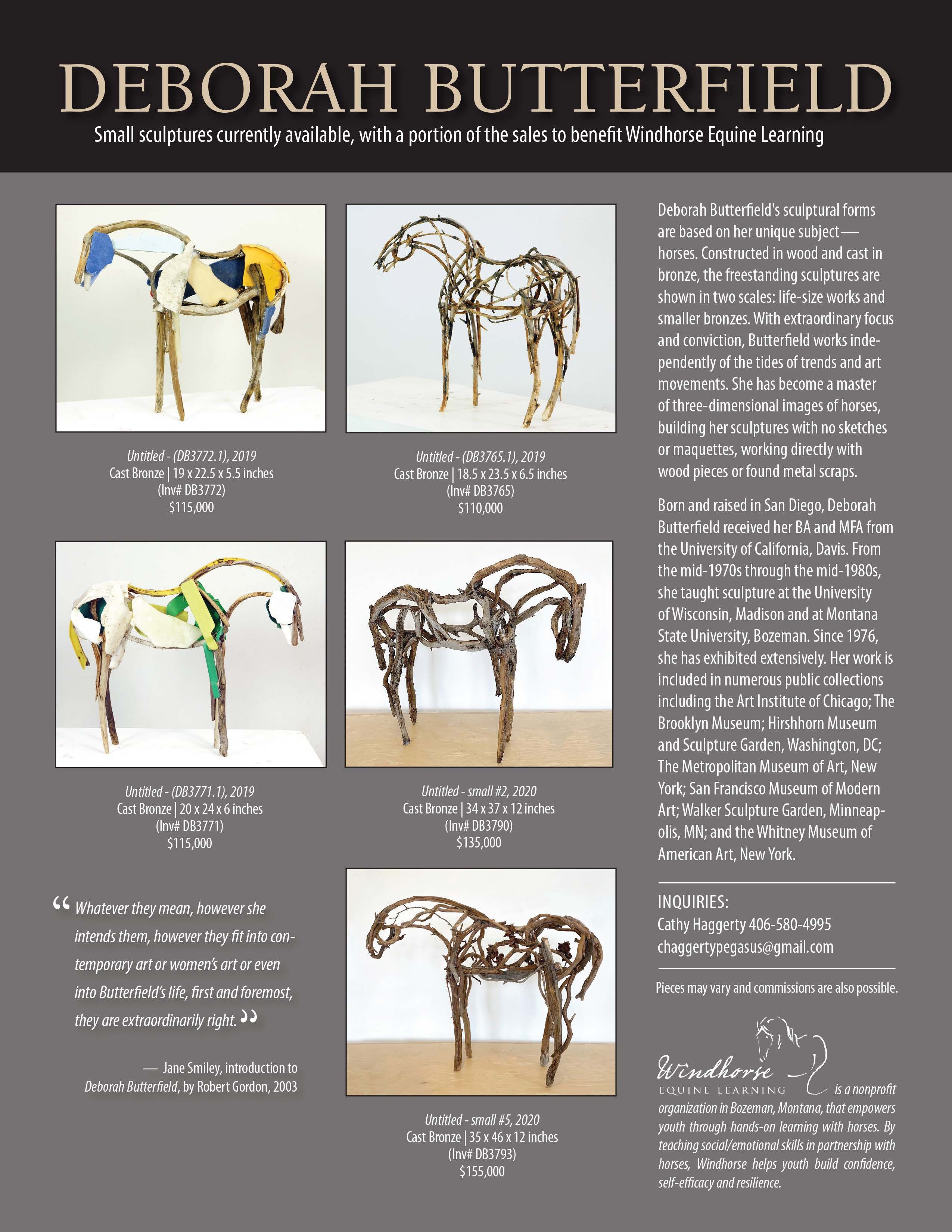 Windhorse has been given an incredible opportunity by world-renowned sculptor Deborah Butterfield to sell one of her small sculptures and keep a portion of the proceeds. Debbie is a Bozeman artist whose work is in major museums all over the world. Her iconic cast bronze horses can be found at the Museum of Modern Art in New York, the Hirshhorn Museum and Sculpture Garden of the Smithsonian Institution and the Art Institute of Chicago, to name a few. This is a special opportunity to own a Deborah Butterfield sculpture and support an organization that is empowering youth through the magic of horses. Please contact Darcy at darcy@windhorseequinelearning.org or Cathy at chaggertypegasus@gmail.com for more information. A great big thanks to Debbie for her amazing generosity!