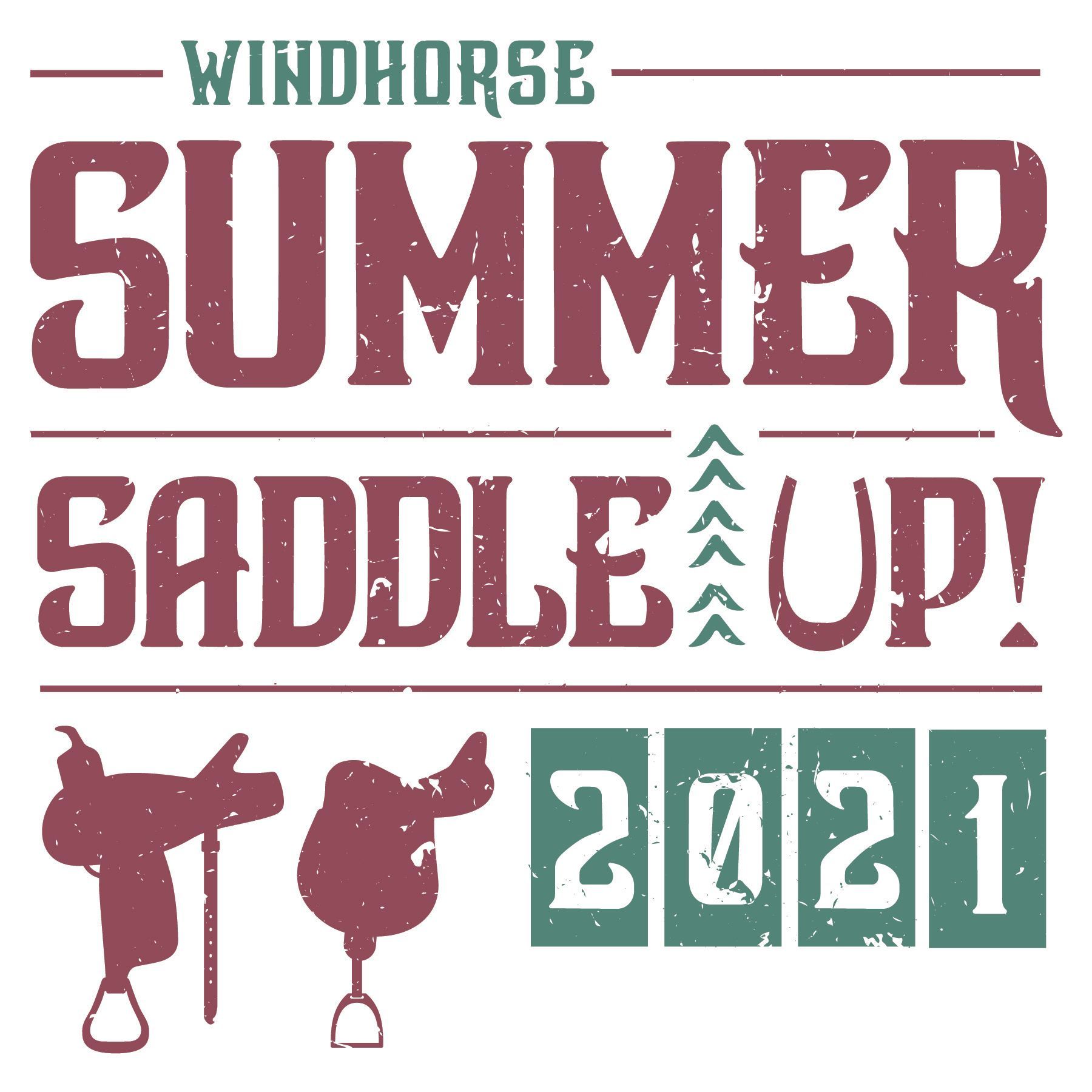 Summer is around the corner and we're all eager to get our ponies out on the trail or in the outdoor arena! While you are participating in your favorite riding activity this summer, you can also support kids in our community in the first annual Windhorse Summer Saddle-Up. It's a 2-month riding challenge with prizes for the individuals and groups that log the most miles on the trail or in the arena. Horses are important to our mental health, so let's help the kids in our community experience the joy and connection that horses offer. Windhorse provides scholarships to all families who need them, and supports youth who are experiencing anxiety and other emotional challenges.
The Saddle-Up challenge will take place from July 1 to August 31, and registration will begin May 7. It's $20 to participate and $40 if you want the cool t-shirt! Stay tuned to Windhorse on Facebook and Instagram and to our website for more information. 
A great big Thank You to: our Presenting Partners, Miller Roodell Architects and Ressler Motors; our Premium Partner, On Site Management; and to our Supporting Partners, Bridger Animal Nutrition, Quarry Works and Signe Lahren/Berkshire Hathaway HomeServices!