Windhorse offers Horse Powered Reading®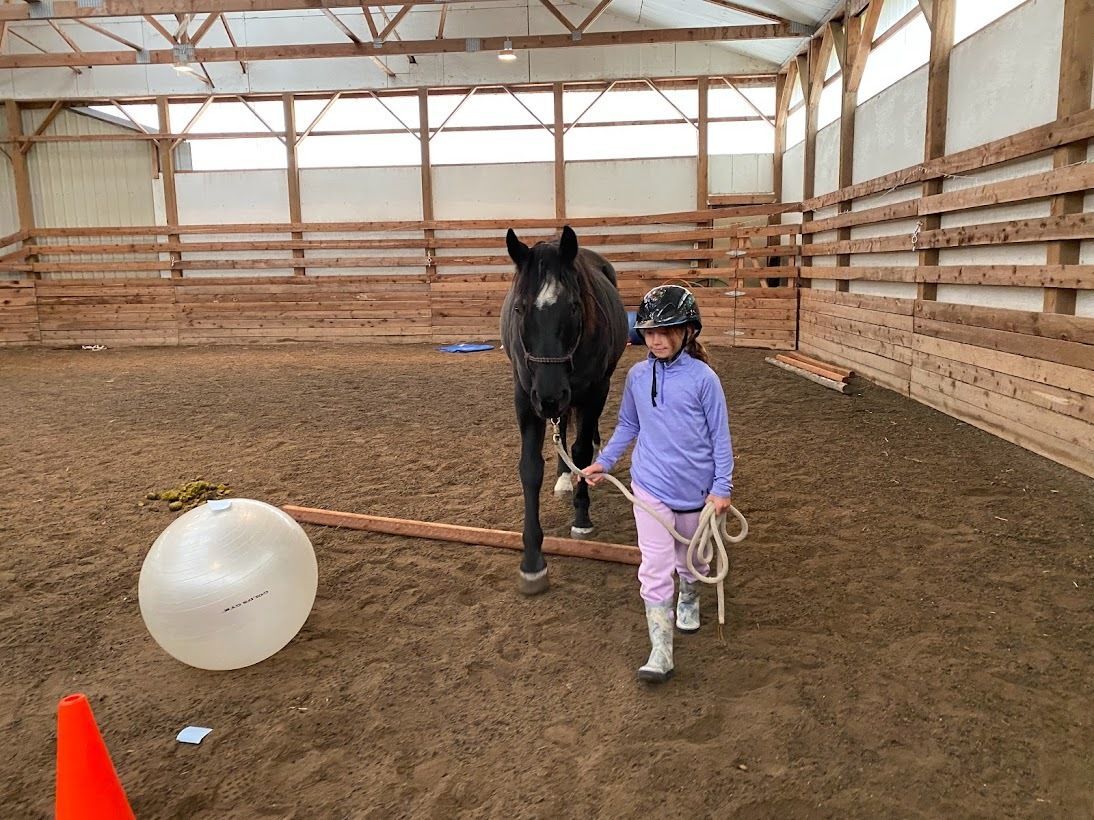 Does your child need some extra help with reading, or do they need motivation to read? Horses can help! This summer, Windhorse Equine Learning is implementing a program called Horse Powered Reading®. This program integrates horses with social-emotional learning and reading instruction. The horse supports students as they practice the five critical reading skills: phonemic awareness, decoding, vocabulary, fluency and comprehension. Horse Powered Reading® focuses on the learning process for each individual and builds upon children's natural curiosity and determination. During sessions, students are allowed to make discoveries and experiment with knowledge firsthand. The horse creates an opportunity for immediate feedback and experiential learning. During a Horse Powered Reading® session, students learn to:
Identify
Students identify issues affecting learning through the use of obstacles (toys and props), which symbolize stumbling blocks that get in the way of understanding. The horse is their reading buddy, traveling with them on their journey.
Experience
Memory retention and recall improve dramatically when movement anchors learning. Issues getting in the way of academic and social emotional growth are addressed.
Connect
Students form a connection with their horse reading buddy and are motivated to achieve through this special relationship.
Reflect
Sessions allow students a chance to reflect on what they are experiencing and provide an opportunity to create new patterns of learning in a supported environment.
Windhorse will be working with a limited number of students this summer on Tuesday afternoons. Sessions are one hour and cost $75 a session. Scholarships are available. If you are interested, contact Maddy at programs@windhorseequinelearning.org.