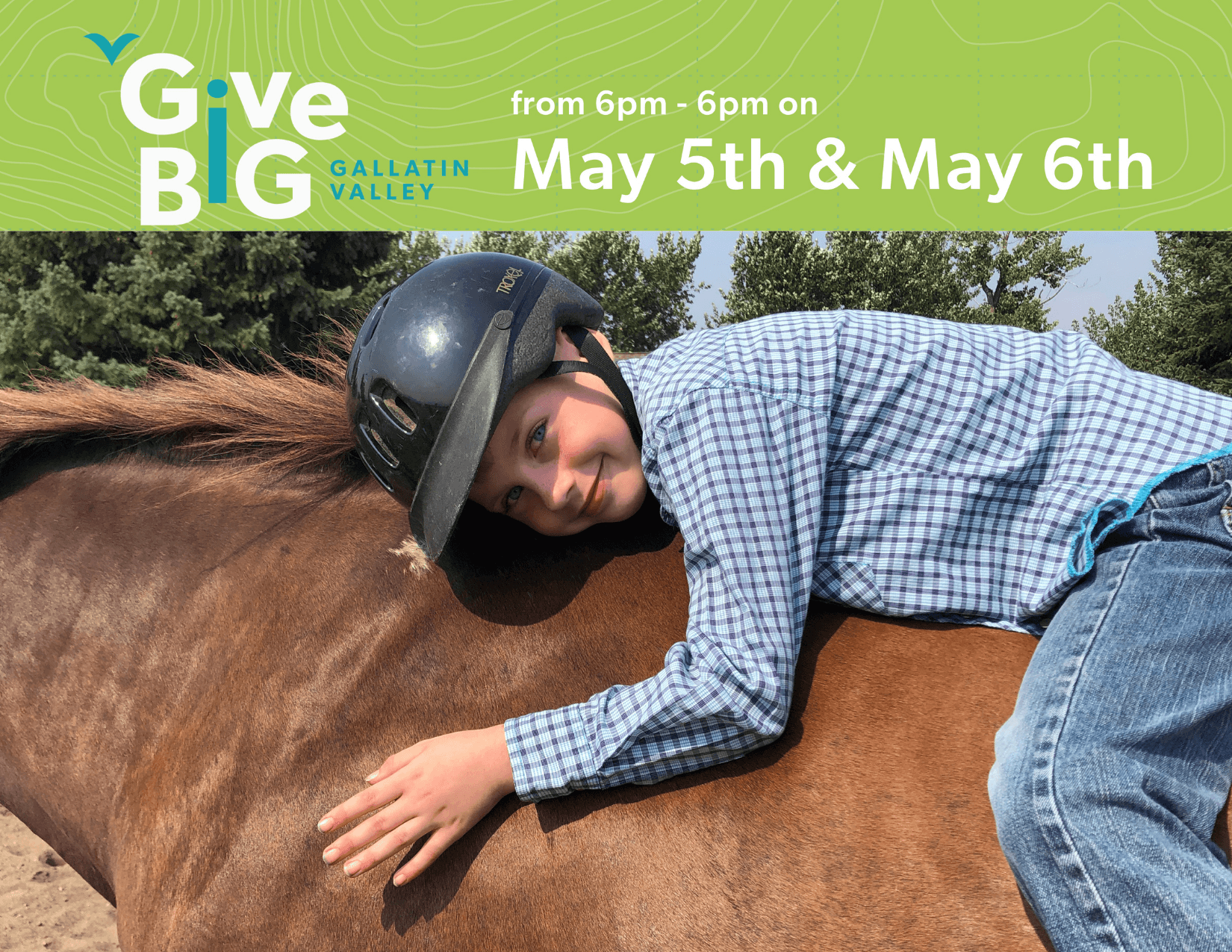 Over the last six years, nonprofits in Gallatin County have raised millions during Give Big Gallatin Valley, our community's 24-hour online day of giving. This day is a chance for everyone to be a philanthropist and support the myriad nonprofits that improve the quality of life here, in this place that we love. For nonprofits, Give Big has become a welcome source of annual income, one that ensures we can continue to provide critical services and advocate for people, animals, the environment and more.
Windhorse has participated in Give Big since its inception, and we are so grateful for the opportunity to benefit from this amazing event, which is produced by the One Valley Community Foundation and funded by the Yellowstone Club Community Foundation. Funds we raise will support our youth development and empowerment programs and enable us to care for our amazing herd of horses who make our programs possible.
This year, Give Big starts at 6pm on May 4 and ends at 6pm on May 5. As you consider which nonprofits you would like to support that day, please consider Windhorse Equine Learning. Our giving page is https://www.givebiggv.org/organizations/windhorse-equine-learning. Thanks for Giving Big!